The Smith Family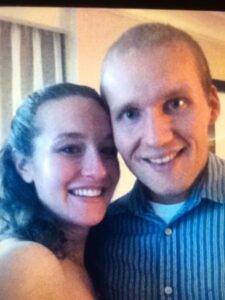 Erin Smith met her husband, Michael, on a blind date. "We had a lot in common," she said. "We both loved sports. And he had a great sense of humor." 
She described Michael as calm and easygoing. "He would go out of his way to help people, even off-duty," She shared a story, then, of how Michael once came home, drenched in sweat, after helping a woman change her tire on the expressway. 
Officer Michael Smith was a seven-year veteran of the Henry County Police Department in Georgia. On December 6, 2018, he responded to a call of a man "acting oddly" at a dentist office. Upon his arrival, Michael attempted to deescalate the situation. The suspect was combative. He charged at Michael, who was forced to deploy his Taser. It was ineffective and a struggle ensued. The suspect managed to gain control of Michael's service weapon. The bullet struck Michael in the cheek. 
Michael was transported to Grady Memorial Hospital where he underwent emergency surgery. He was sedated for several days, and later transferred to Piedmont Hospital in Atlanta for rehabilitation. Although he'd started to walk again, he suffered complications and died on December 28, 2018. Michael is survived by his loving wife, Erin, and two young sons: Asher, who was just four years old at the time of Michael's passing, and Croix who had not yet been born. 
Connected through Tragedy
Band of Blue reached out to Erin in the fall of 2021 after hearing her story from Alex Maddox, whose husband, Officer Chase Maddox, had also been killed in the line of duty. Through Alex, Erin learned about the organization's positive impact on families of fallen officers, and agreed to connect with us. 
Our mission is to help families of fallen officers move forward. We accomplish this by creating a transformative, once-in-a-lifetime experience that honors their loved one's memory. For Erin and her boys, it's destination: DisneyLand. 
A Shared Dream
"Michael and I went to DisneyLand, once," shared Erin, "and we had such a good time. We would have loved to take Asher at some point—that was our shared dream." 
Because of their careers, Erin and Michael didn't get a chance to travel often, but she wants her children to have an opportunity to see the world. What better place to start than DisneyLand? 
Being in a place that holds happy memories for both of their parents will help Asher (6) and Croix (2) connect to their father. "I can't wait to tell Asher, 'Mommy and Daddy rode this ride,'" said Erin, "and for him to be a part of that experience." 
While at the magical theme park, the Smith family is looking forward to enjoying the rides and meeting superhero characters.
A Positive Outlook
"I'd do anything for my children," said Erin. "I want them to have every opportunity and happy memory that they can have because I know that there is a void there. They may not realize it in this moment, but I hope they look back when they're older and see how generous people are, and that they pay it forward. One of the best people I've ever known was taken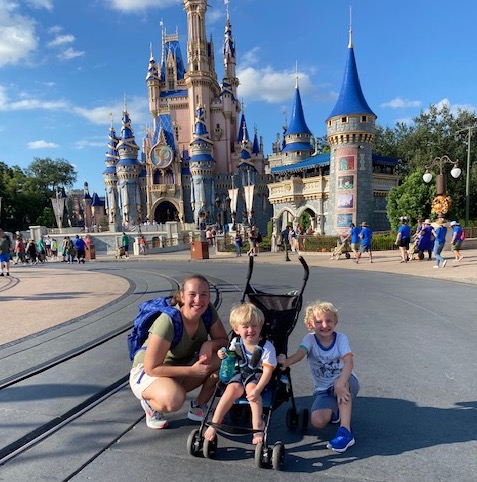 from us, but we can still have a positive outlook on things. We can still be generous. I want to raise my boys in a way that Michael was raised, to shape them into the kind of person he was." 
Erin feels "overwhelmingly blessed" since connecting with Band of Blue. "You have to keep going after tragedy," she
 shared. "That person is always going to be a part of your heart, but you have to move forward. And I know Michael well enough to know that he wouldn't want me or our children to be upset. He loved life and he loved helping others, and that's what we need to carry on—the happiness and positivity that he gave to people. The world needs more good." 
Thanks to Band of Blue supporters, in February 2022, the Smith family will be heading to the west coast for fun in the sun and to honor Michael's memory. Join our Facebook community to follow their story. 
Make a Donation
We can't bring anyone's loved one home. But we can help continue their story by providing everlasting support to their family and a positive experience that honors their memory. Make a donation today, and help families of fallen officers move forward.