10 Halloween Safety Tips for Parents of Trick-or-Treaters
Celebrated around the world on October 31, candy, costumes, and spooky decor make Halloween a fun-filled time of year! In 2022, an estimated 70% of U.S. families plan to participate in trick-or-treating. So many ghosts and goblins out and about during the dim, twilight hours brings a heightened possibility of danger.  
We want to ensure everyone has a safe and happy Halloween. Read along to learn Band of Blue's 10 Halloween safety tips for parents of trick-or-treaters!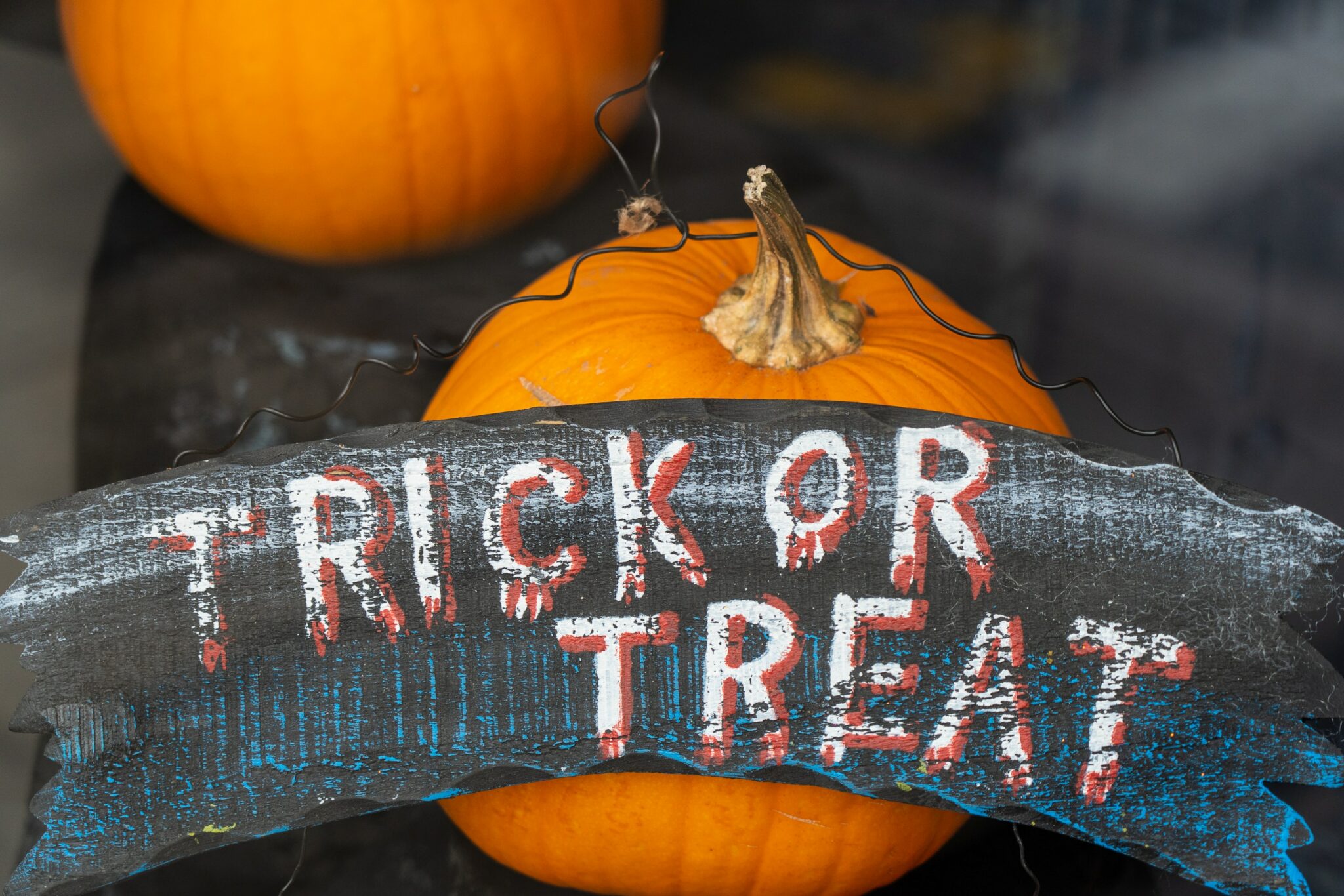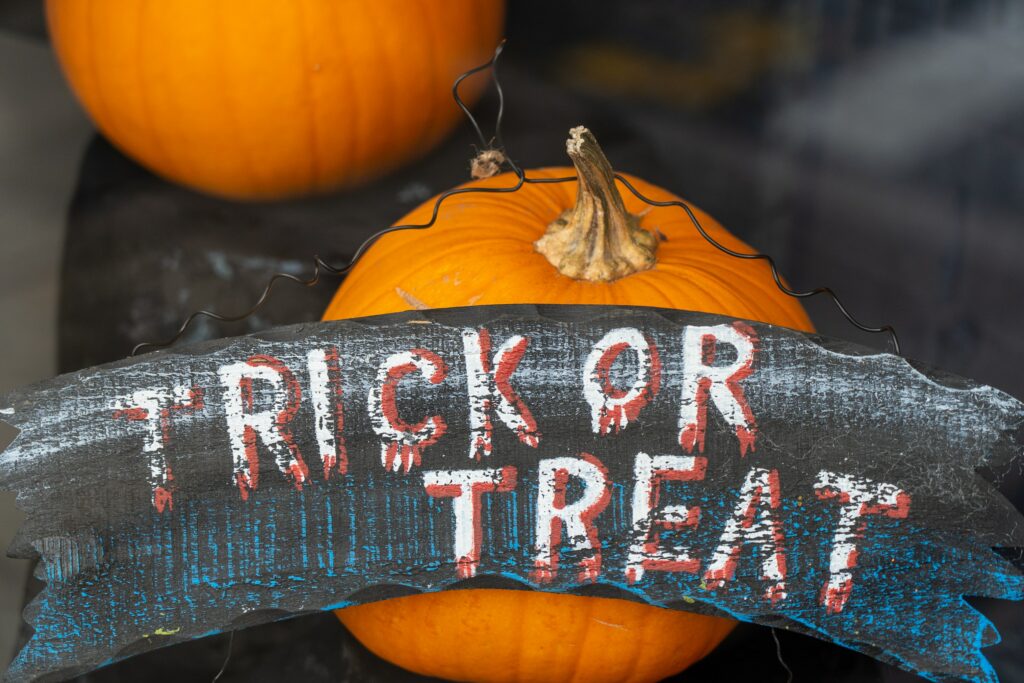 Tips and Tricks to Play it Safe
1. Dress for Visibility
When shopping for or making a costume, parents should guide children into choosing something that is brightly colored for better visibility. If children insist on a dark costume, consider adding reflective tape to their costume and/or candy bag, or giving them a glow stick necklace to wear. 
2. Heed the Sidewalk
Only walk on well-lit streets and, whenever possible, stay on the sidewalk. If there is no sidewalk, walk on the edge of the road, against oncoming traffic. This will help you see when motorists are headed your way. 
3. Know your Numbers
Ensure your kids know to call you, 911, or their local emergency number if they get lost or become endangered. If your children are young, consider adhering a nametag to their costume and include your phone number. 
4. Use the Buddy System
Children twelve and under should be accompanied by an adult. However, if your teenagers are mature and do not necessarily require adult supervision, make certain they stay in a group and only approach houses with the porch light on.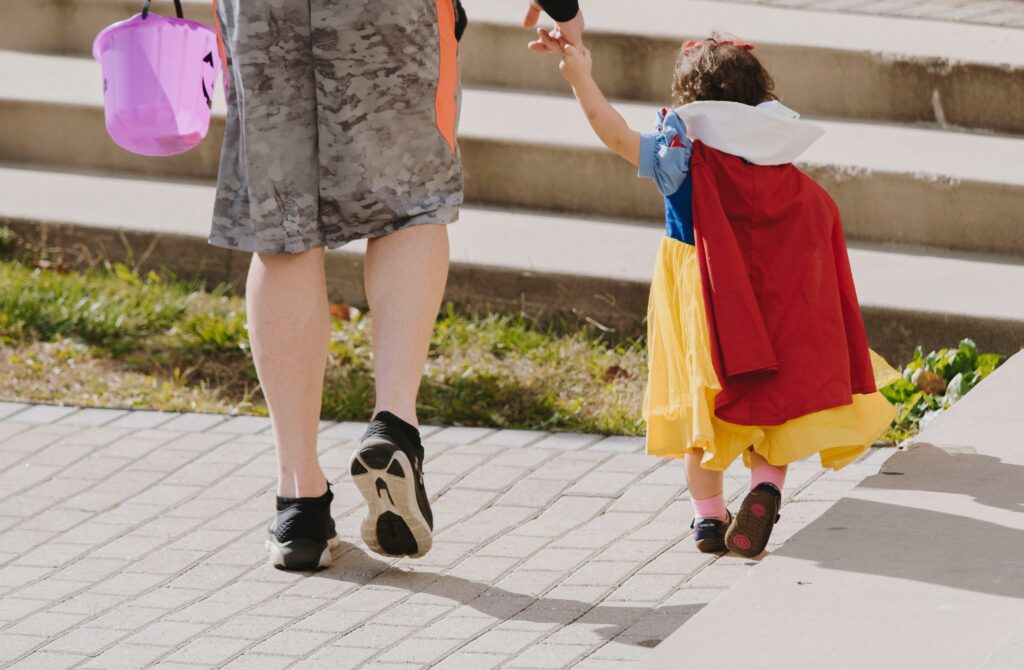 5. Cross with Confidence 
All small children should have their hands held while crossing the street. As always, be sure to look both ways and use the crosswalk whenever possible. 
6. Dress for Warmth
Depending on where you're located, the end of October can bring some frosty weather. Use your best judgment when heading out, and dress your kids appropriately. Tights, leggings, and cold weather sports gear can go a long way in keeping your little ones protected from the elements!
7. Do Not Enter
All trick-or-treaters should know to never enter someone's home. Remind your children to remain on the porch and politely decline an invitation to come inside. 
8. Skip the Mask 
Masks can obscure your child's vision and/or make it difficult for them to breathe. Opt instead for non-toxic makeup or face paint. Ensure all hats and/or wigs fit properly and that they are labeled "flame retardant."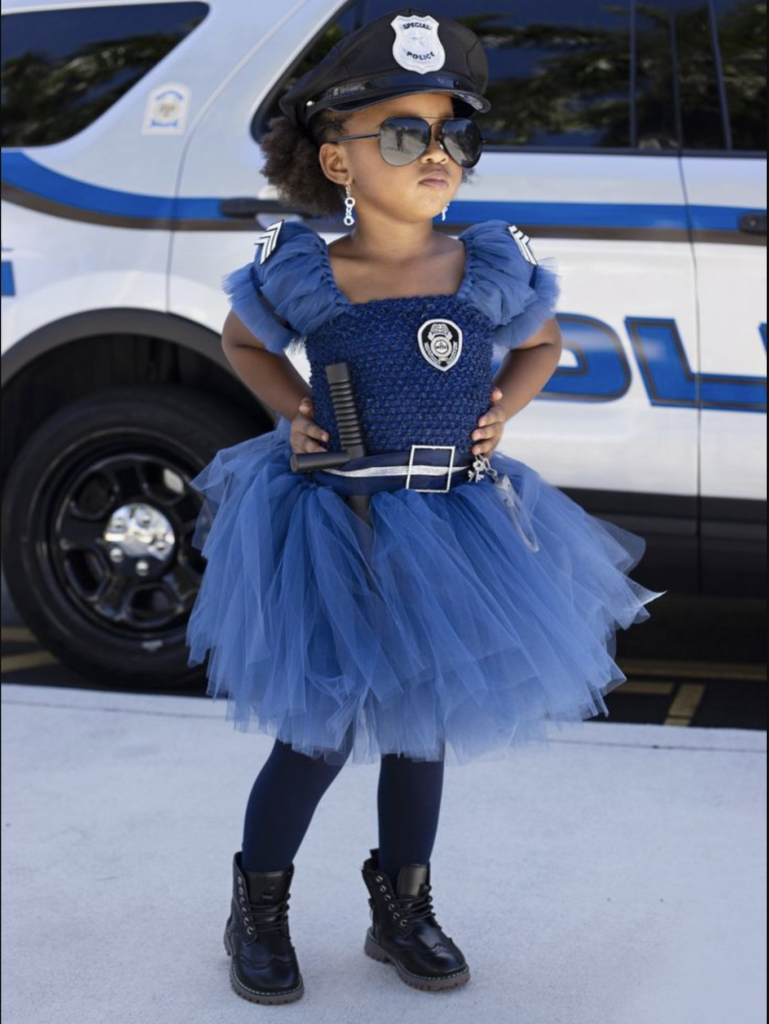 9. Avoid Sharp Objects 
Any props your kids may carry, such as wands or swords, should be short and flexible. 
10. Check their Candy
Before your children chow down on all their sugary sweets, inspect their loot. Ensure all packages are sealed, remove allergens, and do not let them consume any homemade treats that weren't made by someone you know and trust. 
Happy Halloween from Band of Blue
Halloween is a magical time of year and should be fun and safe for all! With this in mind, if you are staying home and answering the door, make sure your porch is free of tripping hazards and consider offering other goodies besides candy, such as stickers, coloring books, and small toys. This will help ensure that kids with dietary restrictions can partake in the fun, too! 
Thank You for reading our Halloween safety tips for parents of trick-or-treaters. From all of us at Band of Blue, Have a safe and spook-tacular Halloween!